School Uniform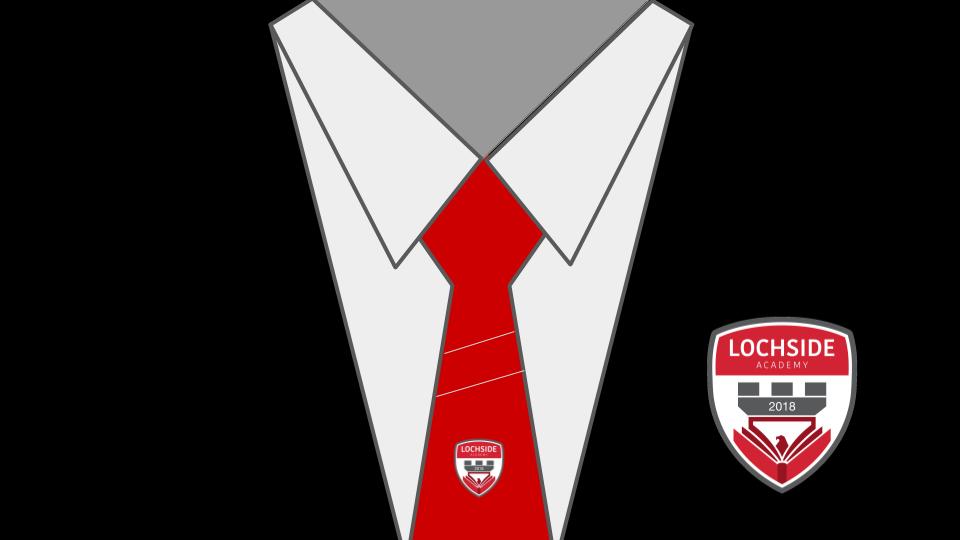 S1-S3 :
• NO denim
• Any footwear
• A black skirt* or black trousers or thick black leggings
• A white polo shirt with or without school badge or a white formal shirt.
• A black school sweatshirt with the school badge or/and a black school blazer (the blazer is optional for S1-S3)
• A school tie is optional for S1-S3
S4-S6 :
• NO denim
• Any footwear
• A black skirt* or black trousers or thick black leggings
• A white polo shirt with or without school badge or a white or black formal shirt.
• A black blazer with badge
• A school tie
• A black school sweatshirt, plain black v neck jumper or plain black cardigan can be worn under the blazer.
* Skirts should be a reasonable length as excessively short skirts are unsuitable for a school setting.
School bag: All pupils will be expected to have a school bag with them at all times.
Purchasing school uniform
School uniform can either be purchased direct from the suppliers online from Pomprint Designs at http://www.pomprintdesigns.com/
School ties are available to purchase from Lochside Academy school office.