Skills Development Scotland Careers Service
Making decisions about the future can be an exciting but challenging time. In this ever-changing world, having the skills to make the right choices have never been more essential. This is why Skills Development Scotland Careers Advisers are available at Lochside Academy to support pupils in developing their Career Management Skills and support them with their pathway planning.
Lochside Academy Careers Advisers
What we do:
The SDS Careers Advisers deliver a service with the aim of supporting pupils through difficult transition periods including subject choice, moving into the senior phase, planning for leaving school and further support once they leave school.  We do this through providing one to one careers guidance appointments from S3-S6 and attending PSHE classes for group engagements from S1-S4.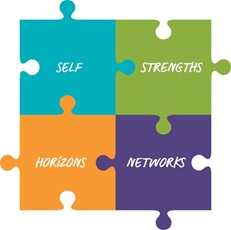 We provide guidance to pupils to develop their Career Management Skills by helping them learn about themselves (Self), what they're good at (Strengths), the options available to them (Horizons) and who can support them (Networks). These lifelong skills can enable them to make decisions about their future plans throughout their school life and later on their career journey.
We can also offer support with employability skills including how to write CVs and fill in application forms. We can assist with job searching, reviewing courses and preparing for interviews.
The Careers Advisers are also available during the school holidays at the SDS Public Access Centre which is situated at 381 Union Street, Aberdeen, AB11 6BT. Once a pupil has left school we are still here to help. We can offer our Next Steps careers service which involves regular careers appointments at the SDS Centre until they move into an opportunity such as work, training, volunteer work or further education. You will also find SDS Careers Advisers at Careers/Parents Events in school and are on hand to answer any questions you may have.
Further Information
We recommend parents/guardians review our website My World of Work for further guidance on the support SDS can offer. There is an area dedicated to parents/guardians which offers tools and resources to help you guide your child through the stages of their career development. Please feel free to contact either Fiona or Sandra if you have any questions.
Useful Links/Resources